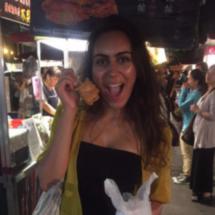 Disha Patel
---
Product Manager
About
Hey!

I'm Disha, a freelance Product manager & Strategy Consultant who has spent the last 5 months traveling, eating and finding out all about what's exciting in the tech for good space in Asia.

I'm now looking for my next full-time role with an impact investment fund/accelerator/social enterprise who is looking for someone tenacious, adaptable and ready to get stuck in to help scale their business(es), help create great user experiences and build their operations. I have experience working with web and mobile applications in the recycling, delivery and AR spaces but am deeply passionate about using technology to help drive development.

In my free time I learn about astronomy, bake cakes, swim, and get involved with the local tech ecosystem.

Currently in Singapore, heading back to London at the end of this month.

Interested? Get in touch!
CV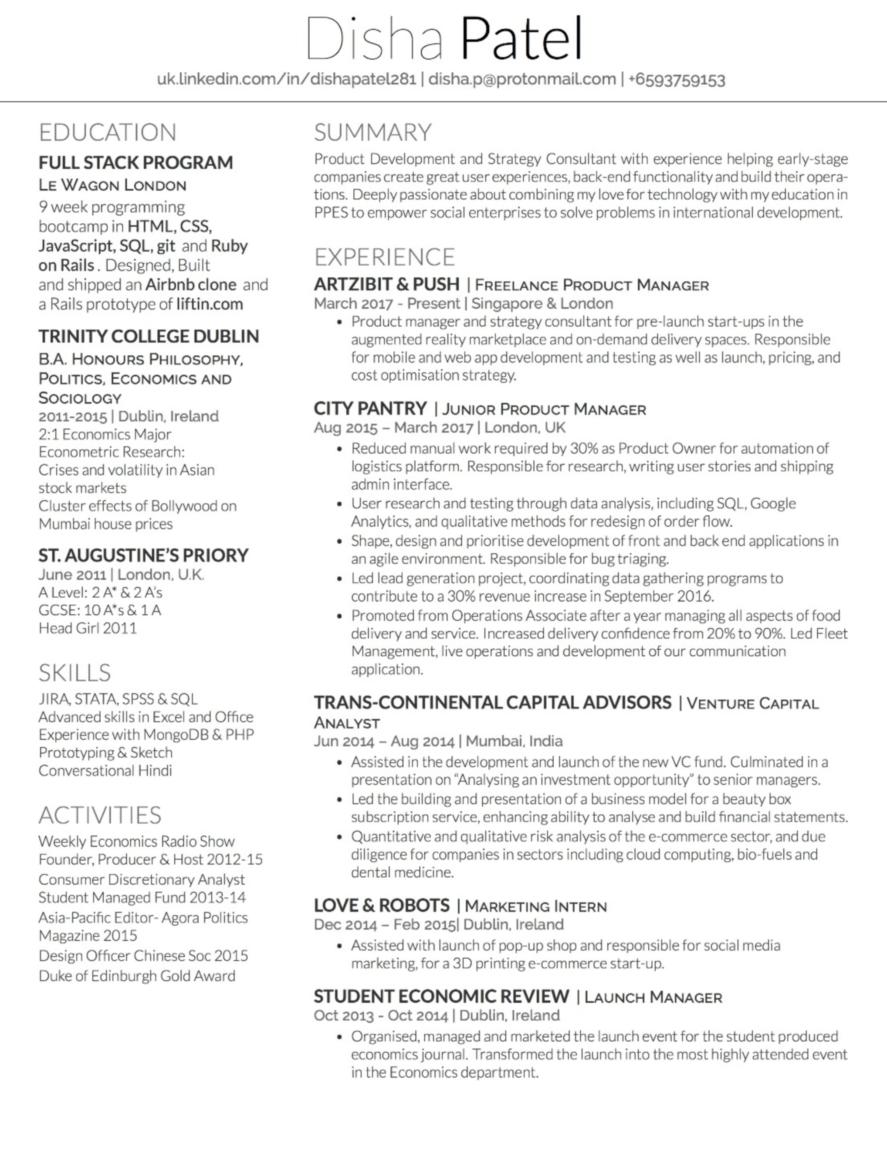 Contact
I'm a visual creature, so my preferred form of communication is snapchat. You can reach me on disha-p. However, for the more traditional/instagram diehards amongst you:
+6593759135
+447514819901
[email protected]

Made in India -- Born in London -- Studied in Dublin -- Believes the future is Global